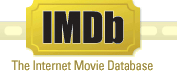 Pe site-ul Imdb.com, este un nou #1 in top, asta dupa ce de vreo 4 ani de cand am aflat de site nu sa schimbat aproape nimic. In top 10 cel putin. Noul no.1 este The Dark Knight, noul film din seria Batman, care din aproape 24.000 de voturi are nota 9,7. Pe mine cel putin tare m-a surprins schimbarea asta, si m-a facut foarte curios de acest film. Cel putin teoretic, se vrea mai bun decat  The GodFather si The Shawshank Redemption filme care au tronat pe primele 2 locuri de foarte mult timp.
Oricum, nu poate decat sa ma bucure, inca se mai fac filme bune. Bine, vorbesc in necunostinta de cauza, dar totusi… e o posibilitate.
Si da, stiu, cel mai probabil nu o sa ramana primul, but it sure made me interested.